KODALINE in interview – Every single band's journey is completely independent
Reading Time:
12
minutes
Originally published on the Global Rockstar Magazine on 01.04.2016 and if you don't know Kodaline click here and you may remember.
(Attention! Some mild language here.)
I met Kodaline in the backstage area before their Viennese concert at Gasometer. When I arrived I was told I had to wait for them to take a pic with somebody, then I could have band founder, songwriter and guitar player Mark Prendergast all for myself.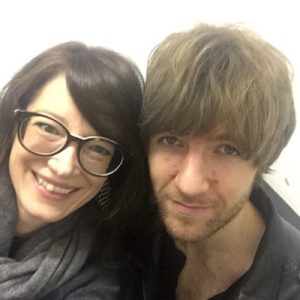 The four band members were spread around the backstage and the tour manager was trying to gather them together for said picture. I realized how some things are universal… getting four musicians on the same spot at the same time, and getting three children simultaneously ready for kindergarten, for example.
'A pack of cats!' were the immortal words of the tour manager.
(I'm exaggerating a bit, of course, the four guys are super-professional and they got ready for the pic in less than two minutes)
While waiting we all chatted casually, and somebody asked if this was their first time in Vienna. Jason Boland recalled that they already played here – last year at the Arena. Do you remember the legendary under-underground venue? Well, apparently Kodaline are used to smoother locations, like the Gasometer, and still remember the Viennese Arena as a fantastic and shockingly shabby place!
---
Kodaline is an Irish rock band originally known as 21 Demands. Childhood friends Steve Garrigan and Mark Prendergast started playing together during high school and they were soon joined by Vinny May. In 2012 their friend and bass player Jason Boland was recruited and the name changed to Kodaline.
In 2007, still as 21 Demands, they participated in the Irish TV talent show You're a Star, finishing as series' runners-up. The same year they made chart history when their single Give Me a Minute topped the Irish Single Charts, the first independently released track to do so.
In 2012 Kodaline released their debut extended play – The Kodaline EP. All I Want was licensed for Grey's Anatomy and used in the Google 2012: Year in Review video.
In June 2013 Kodaline released their first studio album – In a Perfect World.
A new album was announced in December 2014 and the track Honest was published on YouTube. Coming Up for Air was released in February 2015 and entered the UK Album Charts at #4. Both singles Honest and The One reached Top 40 in the UK Single Charts.
Kodaline is currently touring Europe.
---
That's the most magical moment of being a musician, when you play to a room full of people and you get that connection when everyone is on the same page.
Mark Prendergast: Are you from Vienna?
I'm Italian, actually!
You look Italian!
Really? Hehe, it's the first time I hear it… 😛
I have a fantasy in my mind about how indie rock bands get famous: first you start by playing a thousand times at the same pub in your neighborhood, then probably a battle of the bands, then maybe opening for some other band, then the A&R comes, the signing with a label, the first album…
(good, Mark is nodding…)
When I read the story of Kodaline, it somehow begins like that, then takes a different turn…
Yeah.
It is very fresh, very new… you did the TV show, the licensing of the music – like Grey's Anatomy – and the Google video! Now that the record industry is more or less dead and the money is somewhere else, how do you navigate the music industry?
I think that every single band's journey is completely independent of every other band; every band gets signed or discovered in a different way.
The label deal… I can't remember, I think our producer – who produced our first record – sent some songs, years ago, to some friends of his, our now record label. They were coming over to see us for like two years, two or three years…
Like regularly checking?
Yeah, they kept coming back – you get a little bit better…
And then we wrote a batch of songs and they signed us.
You mean Give me a Minute?
No, that was 8 years ago, actually, we were offered the record deal back then (NB at the time of Give Me a Minute, 2007), which we turned down because it was the wrong… it was too early.
Fast forward like four to five years later, and we wrote a whole new batch of songs and they kept coming over. Because they kept coming over to see us, it kind of inspired us to get better, we were all working jobs, or college, but we were…
We don't want this, we just wanna do music!
So we got a record deal, and we got a record deal before we even had a bass player, before we'd done any shows…
2012?
Yeah. It was a gamble for the record label, as well for us, because we didn't know if we could play live!
We went there and we started touring. We released an EP at this time and pretty much since then we've been doing our own shows. We're supporting people sometimes but…
You skipped the supporting thing?!
Yes! Some bands will do it for a year and a half, we went straight into doing our own shows. We wanted to do that.
We're lucky because radios picked upon us in the UK and in Ireland…
And that's what gave you the push?
That was the platform, yeah, and then we started doing festivals and those festivals are an amazing place! Instead of playing to a thousand people you play like fifteen thousand people! It just means walking over there to that stage…
Festivals are accelerators?
Yes. Festivals were a huge thing for us.
And then, like you said, our songs keep getting picked for movies and TV shows, for ads…
How did the Google thing happen?
The Google thing?! Crazy!! We didn't actually do much, I think they heard the song in Grey's Anatomy – no! They came to the show in LA, and told us we're going to use the song for the Google end of the year ad. And we were like oook… (mimes a I-don't-believe-you face)
We weren't sure if they would use our song because there was also someone else who could get that… and then they posted the ad on the Internet and it was like WHOHA!!
You discovered it live?
Yeah! Because when you get picked for a film, you're not sure if you're gonna get it until the end. Anything can change at the last minute.
And the Oscar goes to…
Hahaha! Exactly!
We were watching the video with images of war and everything (NB it was Google's 2012 Year in Review video), like Barack Obama, all the big things that happened in the world… they put it up on the Google page and 6 million, 7 million people saw it on the first day, which was just WHOHA!! (This time he also mimes an explosion with his hands!)
Our Twitter and our Facebook went crazy and it happened at the right time. Our album didn't happen yet…
Right! You had released only EPs to this point!
Yes, we were incredibly lucky, that was a huge platform for us, a worldwide ad! Yeah, it was just crazy.
In America we don't get played on the radio a lot, it's more TV shows and people Shazam – who are they?! – that's how we grow…
So yeah, every band has a different journey and that's ours.
Shall we talk about Kodaline's videos?
Yes, of course!
Many of your videos have this incredible storytelling and the band is not even in the video – btw I love those videos…
Oh, thank you!
What do you think, do fans stick longer in front of these videos before they click away, or do they want to see the band? How do you decide?
It wasn't a big sit-down decision, it was very straight, this guy came to us – I have an idea for a video… we're not one of these bands that sit down and overthink decisions, we just play by letting things happen naturally.
Well, you have to steer a little bit otherwise you're not in control anymore…
Hmm… there are some video that we've made, that we don't like much…
Oh! Would you name one?
Like the video for Honest, we don't really like that video, it doesn't tell a story, it doesn't do anything… that's us rocking in, on the street. People don't want to see that shit!
People want to see things coming to life. This guy, Stevie Russel, made the video for All I Want and for High Hopes. He came to us – I want to make a video, I won't have you in the video, I want the whole 5 minutes of the sound to be dedicated to telling a story, and suck people in.
We were actually in the video of All I Want, briefly, in the office scene. We were extras, no main characters!
(Indeed! I've spotted Steve at the copying machine!)
I think if you can tell a story that happens in 3 to 5 minutes, why not do that? He brought it over to the studio and showed us the finished product, and I was just like oh-my-god! We loved it! And the fact that we loved it so much… when we put it online, it was (snaps his fingers) straight away!
Well, it's difficult not to like that one!
Yeah! Right?!! (We both laugh)
People who still see that video for the first time go oh-my-god! People keep discovering us online because of that video, it's amazing!
For some bands it works great being in the video, but we didn't want to be in the first two.
It's also, probably, a brave decision. Especially at the beginning, you want to get recognized – this is the band name and these are the faces that go with it…
We're not really interested in celebrity culture, or fame, you know… it sound cheesy but there's more to getting music to people. I like this band because the music is good!
Do you get recognized on the street?
In Dublin, yeah, a lot!
The four of you or just Steve?! 😛
Hehe, Steve gets recognized a lot – he's the singer! But we get recognized sometimes, it's nice in Dublin, because people are proud – You're doing really good! Keep going!
It's nice, we don't get any abuse – not to our face, anyways!! It's at a comfortable level. If you were One Direction, you can't walk down the street, people run to chase after you. It's kind of (mimes people waving a salute or elbowing each other and pointing when they recognize them).
I had a question for Steve… I'm gonna ask it anyways, let's see what you can say!
Just by reading YouTube comments, Steve has a little sex-symbol status between young girls… that's what it's all about or is it the dark side of being a pretty musician?
I don't know… I don't think he fully embraces it, it's just by accident. He always looked like he looks, he has always acted like he's acting, he's always been himself, so… he hasn't changed.
He hasn't thought of the sex-symbol for young girls… he's never been that kind of guy, so… I don't really know… it must be strange for him, obviously!
Especially because it's such young girls!! Hehe!
It's funny on Twitter, when he sees some kind of comments… a bit crazy! 😛
Next one is a tough one. We, as Global Rockstar, don't do music critic…
Oh, you don't?!
Err… no. Our claim is "we believe in music" and for us this means that if you are an artist and put your music out there, and people like your music, pay sound money to buy your music, then the music is good enough. All the rest are the artist's decisions, not for us to question.
Having said that 😛 I read some criticism about your music, that you're too commercial, that you try too hard to cater for your target group and lose some creativity on the way… what do you say?
Maybe it's our production that has that kind of effect? Because the last album is a very pop production.
We genuinely write music for ourselves, like if I show a song to Steve or if Steve shows a song to me, it's coming from somewhere inside, a personal thing. We never try to write songs to try to impress other people.
Could it be that people think if the bulk of your fans are very young then the music is necessarily not much?
Maybe… I don't know. This is a tough question!
I can sit here and watch you think for as long as you want, don't worry!!
Hahaha!
We never tried to write commercial music, it's probably because we're in a world of commercial music, and that's just the pop mentality that we have, maybe… I don't know, it's really a tough question to answer. I'm trying to answer, I really am!
Hehe! Take your time!
Hehe! We don't mind being called commercial!
A healthy attitude!
We wouldn't sit down and say let's try to write a song that is going to be on the radio. We write songs as they come.
And it's your face on it, so you have to stand right for you music.
Oh yeah! We're proud of everything! Anything we put out, we're happy with it.
You look like a happy person.
Happy? I'm very happy!
Hehe, like you're enjoying it…
Oh, big time! Yes I love it!! We're in Vienna! We get to travel the world, play sound, people care… if we had gone down the road of trying to write commercial songs for other people… I'd hate that!
We get to go on stage and play how we feel, and people have the same feeling as well… that's the most magical moment of being a musician, when you play to a room full of people and you get that connection when everyone is on the same page… everyone singing at the same time…
That's probably why I look happy!
How much time do you tour on average?
We've been touring for the last, I think, three and a half years, and we spent about 80%, 85% of the year away.
What comes next?
This year… we're on a six week tour at the moment, non-stop, and we love it! But we're taking a break after this tour. When I say a break, we take three months. Most bands would take a year, and go write the next album.
We're just gonna take three months, go back to the studio, play a few festivals. We have a big show in Dublin, a big homecoming show, so everything is kind of being channeled towards that – It's huge! It's like 35 thousand people in total. …sooo scary. (NB the concert is on July 8 at Marlay Park, Rathfarnham, Dublin, Ireland)
But we kind of take time off, like we had January off… and I got so bored!!
Hahaha!!
I just got a house, I live in this house with my friend and it's only plants and woods… and I start writing songs! So I was like, let's go to the studio! Let's go on tour, you know?!
And you're in Milan tomorrow, right? At the Alcatraz!
Is that where you come from?
I'm from Rome, actually, but when I was young I remember going to Milan for concerts at the Alcatraz…
It is awesome…
Right? I was like only 29 more sleeps!
Hahaha! The crowd there is fucking exceptional, really! We played the Alcatraz before, but it was too soon and it didn't sell out, but tomorrow… I think it's pretty much sold out and it's gonna be packed!
Spain, Italy and Portugal… the crowds are just insane there!
(Then he makes an embarrassed face) I know you don't like being associated with Spanish people…
Hää?! Not really. Actually the whole Mediterranean area feels like one culture when it comes to party… we're loud… we're…
The crowds there are mental! We don't go there often, you know, we've probably played in Italy three times, whilst the UK, we play three-four times a year. So it's nice to get down there… people just go crazy! You know? It's awesome.
So, I think my time is over! (Why? Why on earth do I keep doing this?!)
Oh, don't worry…
Ha, cool! Then I'll I ask about the lineup change…
What do you mean?
Between 21 Demands and Kodaline you changed the bass player…
Well, 21 Demand was the band that was on the TV show, like eight years ago, and then we went into a studio to record, with the producer. And it became apparent that the bass player that we had at the time just didn't have… what it took to actually play on that… ehm…
The technique?
Yeah, the technique was not where we kind of wanted it to be. And… it was ruthless… he was my best friend, and we don't talk anymore.
Because of that?
Hmm.
I didn't go to college, I had no career, I was claiming money from the government, and I was writing songs… it's very hard to get into the music industry, we've got very lucky.
I had this opportunity with the label we want to sign the band but… your bass player…
And I got it. So we had to kick him out. And it was the toughest thing ever. We sat down…
Look, we're carrying on the band, but actually…
I was just like… (makes the saddest face I've ever seen during an interview).
I still see him occasionally in my hometown, when I go home. And it cuts me up – fuck. I used to be at his place every night, drinking, hanging out with his parents, having dinner with them…
Ohh… my heart is shrinking…
As tough as it was for me, God only knows what it was like for him. That's how ruthless the music industry is, if we hadn't done that, I wouldn't be here, I'd still… but we wouldn't be the band that we are if that didn't happen.
When we started playing with Jay (NB Jason Boland, bass guitar and back vocals of Kodaline since 2012) there was an instant marriage, I just went oh-my-god, this is marvelous! We can write any kind of sound, we can play live!
It was tough. Like telling your best friend we can't be friend anymore. I haven't spoken to him since and we will probably never speak again.
Is he still in music?
I don't think so, no.
When you're put in that kind of situation you have to ask yourself where do I see myself? I want to be a musician, I can't give up this opportunity. It's probably the only opportunity I'm gonna have.
You'll go to hell for this.
Oh, I'm going to hell!! Haha! And have a great time there!!
Thank you for telling me this story and sorry for bringing up the bad memories!
Oh, it's ok, it's good to talk about it.
Thank you!
---
Epilogue:
When we came out of the interview room, a little white dog was waiting behind the door wagging his tail, and Mark got quite excited. While he was petting the dog I asked
Is this a band dog?
Mark dismissed my question as vacuous
We're touring!
Well, end of January I interviewed The Darkness…
(Suddenly I got Mark's 100% attention, so I guess he's a fan)
…and I met Bonnie, Justin Hawkins' dog. She tours with them in the UK and in Europe!
Mark's face broadened with a smile, he turned to the other band members, who were chatting in the hallway, and shouted
Guys! We should get a dog! Or a cat!! 😀
---
Note: After this there was a poll "What should Kodaline get as band and tour-pet? A cat or a dog?" The dog won. 🙁